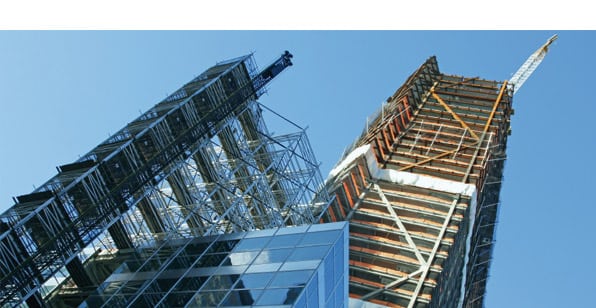 OUR POINT OF DIFFERENCE
Our experienced team knows and understands the relevant legislation particular to all types of development, and offer consultative services in all aspects of planning, set-up and asset management.
Advice from one of Australia's most experienced strata and community managers as to the impact of Strata, Community and Conveyancing Act legislation on your development plans
Consultation and collaboration with your development team and external professional service providers to the project (architects, surveyors, local authorities, solicitors, valuers and project marketing personnel
Advice as to the structuring of your scheme or community association development including specific detailed advice as to lot boundaries, common property and exclusive use areas of the scheme
Consultation regarding the preparation of the Management Statements and by-laws
Preparation of realistic budgets and collaboration with external service providers regarding capital works fund forecasting
Establishment of books and records for the scheme in accordance with the provisions of the Strata Schemes Management Act or Community Land Management Act
Arrangement of initial insurance covers for the scheme or association at competitive rates
Quick turnaround of any quantity of Section 184 or Section 26 Certificates
Building Management Statements – Review
Community Management Statements – Review
Building Management Committees – Set-up
Strata and Community Schemes – Set-up
Schemes Books and Records Establishment
Our Director Craig Ferguson has been responsible for the setting up many projects including the following developments and developers.
Table 1: Metro Asset projects & location

| Project Name | Location |
| --- | --- |
| Chatswood Transport Interchange | Victoria Street, Chatswood |
| World Tower – BMC | Liverpool Street, Sydney |
| Metro Residences – Galileo Funds | Victoria Street Chatswood |
| Bennelong Apartments | Circular Quay, Sydney |
| King Street Wharf – Multiplex Ltd | Darling Harbour, Sydney |
| Kings Bay Community Scheme – Landcom | Five Dock, NSW |
| Darling Island Apartments – Multiplex | Darling Harbour Sydney |
| Cypress Lakes Resort | Polkolbin, Hunter Valley |
| Balmain Shores – Australand Ltd | Balmain, NSW |
| Beau Monde – DS Parklane Group | Berry Street, North Sydney |
| Breakfast Point Community Assn. | Breakfast Point , NSW |
| Centric(9,780 sq metre commercial) office, A grade building) | 4 Hyde Parade, Campbelltown |
| Aero 247(10,000 sq meter commercial) Stratum lot development | 243 Coward Street, Mascot |
| Pier 8 & 9 – Wharf Project | Hickson Road, Millers Point, Sydney |
| Pulpit Point Homeowners Assn. | Hunters Hill, NSW |
| Macquarie Links "Golf" Community Scheme | Macquarie Fields, NSW |
| Excelsior Apartments – Murlan Developments P/L | Elizabeth Street, Surry Hills |
| Serenity Cove Business Park | Kurnell, NSW |
Table 2: Metro Asset clients
Clients
Transport for NSW
Cabe Developments P/L
Rosegroup P/L
PMC Developments P/L
Multiplex Ltd
D S Parklane Developments
Anka Property Group
Grant Samuel Advisory
Landcom
Parkview Group
Murlan Group
Helm Developments P/L
Malcolm Group
PPB Advisory
Helm Developments P/L
Rail Corporation NSW
INITIAL PERIOD
Functions Performed by Metro Asset Management
The functions performed by Metro Asset Management during the initial period are designed to ensure that the developer and the Owners Corporation comply with the various duties and obligations required by the Strata Schemes Management Act 2015.
These include:
Obtaining insurance quotes for consideration by the developer. It is essential that this be planned in advance, as compulsory insurances must be in place from the time that the Scheme is registered.
Convening of Inaugural Extraordinary General Meeting must take place 14 days prior to registration of strata scheme
Providing certificates in accordance with Section 109 of the Act to facilitate the sale of lots in the development.
Establishing the books and records of the Owners Corporation including, but not limited to, the strata roll, minute book, correspondence file, insurance file and other statutory documents. We will also obtain a common seal for the Owners Corporation and supervise its use in accordance with the Act.
Convening the Inaugural Extraordinary General Meeting of the Owners Corporation. The purpose of this Inaugural meeting is to;
Adopt the common seal, determine levies, confirm insurances, ratify the appointment of Metro Asset Management and to attend to other administrative matters.
Convening the First Annual General Meeting of the Owners Corporation. This meeting must be held within two (2) months after the expiration of the initial period.
Attending to general secretarial, financial and administrative tasks.
Financial Control Levy Determination
The Owners Corporation is required to establish, and make estimates for, its Administrative Fund and Capital Works.
Metro Asset Management recognises that financial control and positive budgeting are essential to meet both the short and long term running costs of the Owners Corporation.
As part of the services provided during the initial period, we will prepare budgets to enable realistic levies to be determined and present them at the Inaugural meeting.